Welcome To Village Doves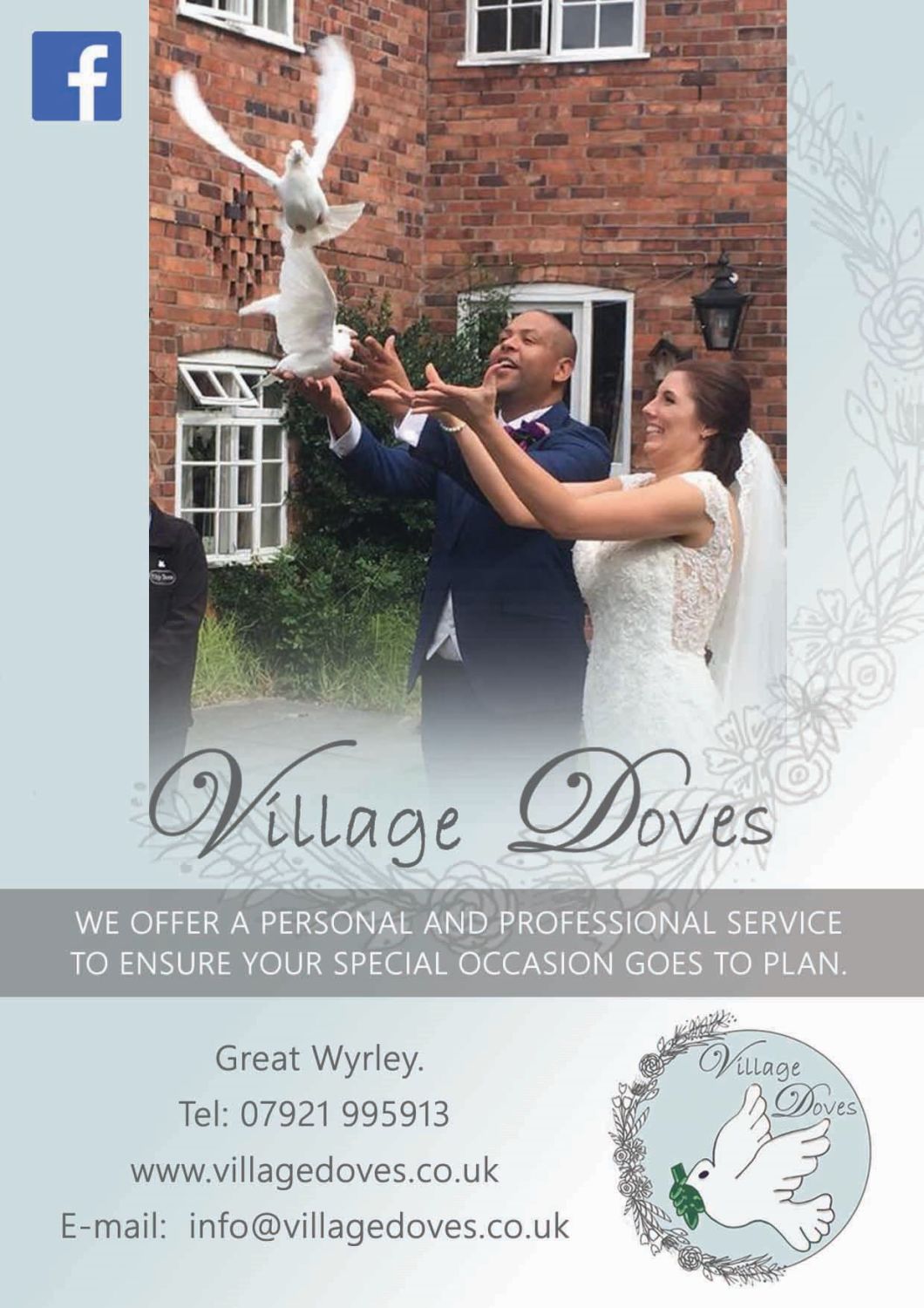 The white dove has always been a symbol of peace, love, freedom and new beginnings. It is the very essence of innocence and gentleness.
Throughout history, white doves have been released at special events and celebrations and there is nothing quite like the sight of a pure white dove or doves being released, then watching them circle high before making their way back home, animal welfare is our main priority our birds are trained well , kept in very clean conditions have regular health checks and are registered so can be traced back to ourselves should anything happen. A Dove release is truely a memory to cherish.
We offer a personal and professional service to ensure your special occasion goes to plan.